The team at Parks Lincoln of Tampa is providing our customers with a safe and EPA approved solution to ensure car cleanliness and antimicrobial protection. In trusting OmniShield Surface Solutions, you can rest assured that your car will remain free of bacterial accumulation for the long haul. Continue reading to discover how this product is carefully engineered to keep your vehicle sanitized at an elite level.
Cabin Sanitation Benefits of OmniShield:
State-of-the-art, Vehicle Disinfection & Sanitation System
Engineered specifically for automotive use - safe on all surfaces including electronic displays
EPA approved for use against SARS-CoV-2, the coronavirus that causes COVID-19*
Kills over 99.9% of germs, bacteria, viruses, fungi, mold, mildew and other harmful microorganisms, or "microbes", that can be hazardous to passenger's health
Kills 99.999% on Hard, Non-Porous Surfaces and 99.9% on soft surfaces
Eliminates existing allergens and odors
Key Solution Features: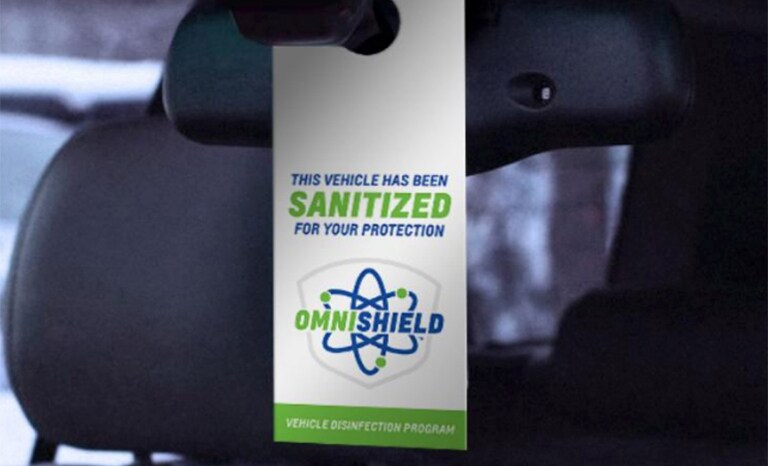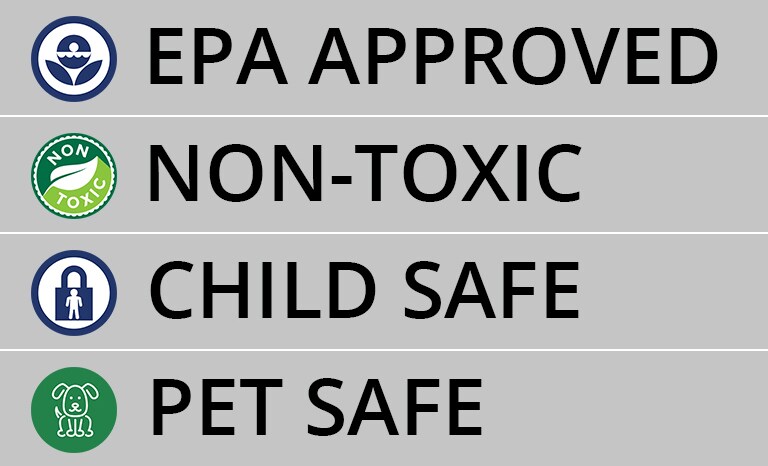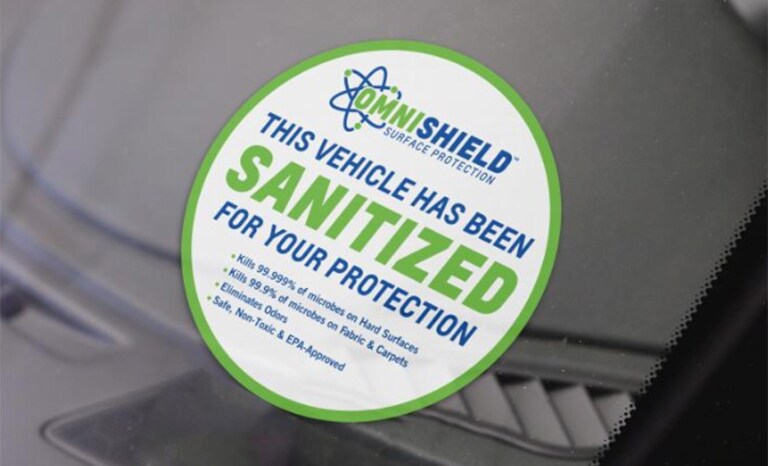 How Does it Work?
Non-toxic, non-corrosive, non-hazardous, odor free, environmentally neutral
Upon application, the patented antimicrobial agent chemically reacts with, and molecularly bonds to, the surface to which it is applied, becoming an integral and permanent part of that surface
As the coating cures, millions of microscopic antimicrobial "spike-like" appliances form and extend from the surface
Creates an invisible shield that inhibits the growth of microorganisms and helps prevent the growth and spread of bacteria
Lasts for up to 12 months!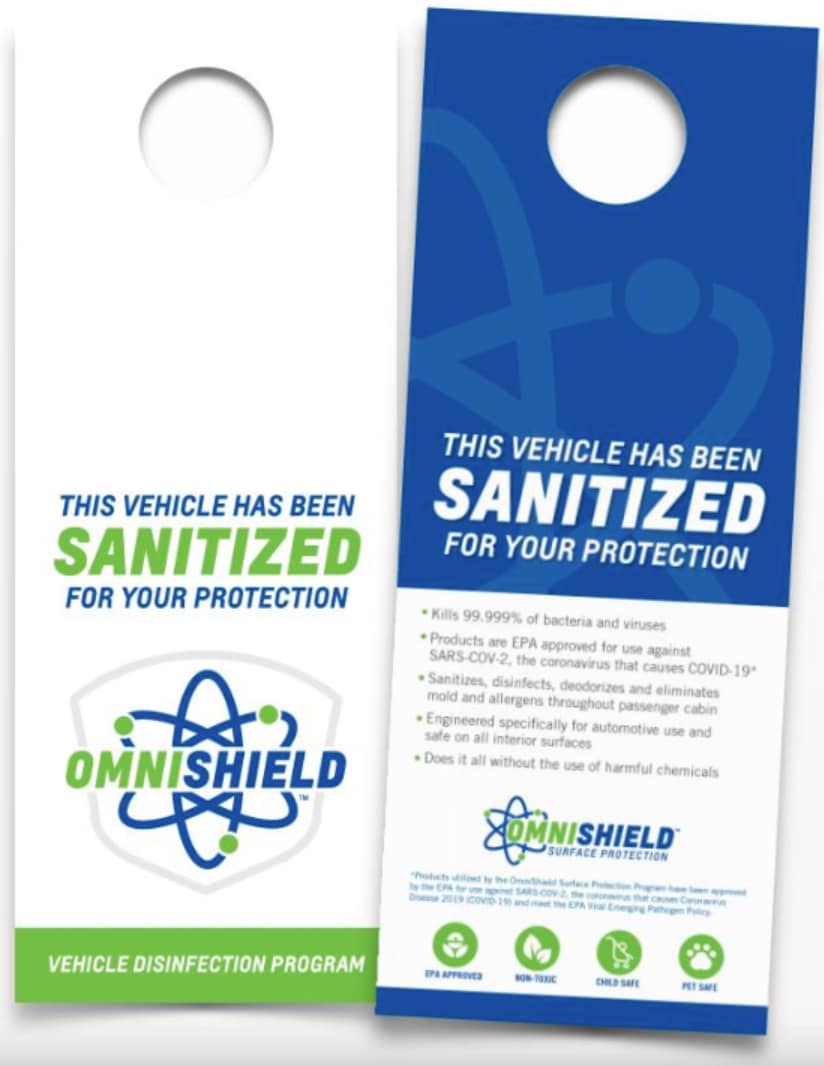 *When used as directed. Products utilized by the OmniShield Surface Protection Program have been approved by the EPA for use against SARS-CoV-2, the coronavirus that causes Coronavirus that causes Coronavirus Disease 2019 (COVID-19) and meets the EPA Viral Emerging Pathogen Policy.