If you are in the Tampa area and in the market for a new car, look no further. Parks Lincoln of Tampa provides customers in the Brooksville, Sarasota, Brandon, and Zephyrhills areas with the
new 2017 Lincoln MKZ
. Our online inventory is updated regularly to reflect what we have to offer at our dealership. We also offer a large inventory of both pre-owned and certified pre-owned vehicles to our customers in surrounding areas. If you're ever nearby, be sure to stop by and visit with one of our friendly sales professionals. Our staff is willing and happy to assist you in your search for a brand new Lincoln or a pre-owned model. We're located at 10505 North Florida Avenue, Tampa, FL 33612.
Just by taking a glance at the 2017 Lincoln MKZ, anyone can see that it boasts a stylish body and exterior features. What you don't see by taking a quick look is the impressive performance hiding under the hood of the 2017 Lincoln MKZ. This luxurious sedan is available with a 3.0-liter Twin-Turbocharged V6 engine producing a striking 400 horsepower. Describing the driving experience in the MKZ as exhilarating doesn't even do it justice. The 2017 Lincoln MKZ is one of the most powerful Lincoln vehicles to ever travel the roads. The 2017 Lincoln MKZ is also available in a Hybrid model and the similarities are a bit surprising. Designers and engineers worked together to help deliver a hybrid that offers an estimated 41 miles to the gallon. All while keeping almost every exterior and interior feature the same. The MKZ offers All Wheel Drive with both the 2.0L Turbocharged I-4 engine and the 3.0L Twin-Turbocharged V6 engine. All Wheel Drive helps deliver torque to both the front and rear wheels to enhance handling. The 2017 Lincoln MKZ is remarkable to say the absolute least.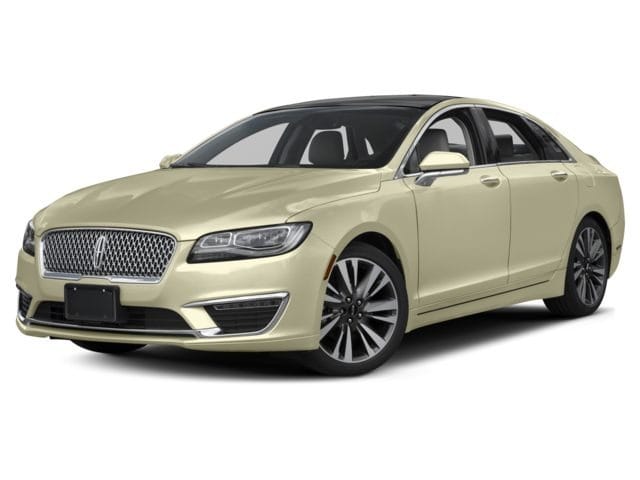 Over the Top Interior and Exterior
It's only right that a vehicle with such great performance is matched with looks to kill. The MKZ is available in three trims: Premiere, Select, and Reserve with each offering more than the one before. The 2017 Lincoln MKZ was given a facelift and its new front end wants to be seen. The redesign offers more sleek and sophisticated lines sure to attract any Tampa driver. Another new feature is the approach detection lighting. When you approach the MKZ with your keys near, you're detected and the lights are activated welcoming you to your new ride. Multiple new wheel options are available including 19-inch polished machined aluminum wheels which are available on both Select and Reserve models. Also available on the exterior of the MKZ is a retractable panoramic glass roof, perfect for those sunny Tampa days. A single pane of glass slides back to open the roof to new experiences.
Hop into a space of luxury, comfort, and convenience that is the all-new Lincoln MKZ interior. Inside you'll be greeted with available ambient lighting that illuminates the entire cabin. The lighting is available in seven colors and can be changed depending on your mood. What better way to enhance your driving experience than your favorite tunes? The MKZ helps by offering an easy to use touchscreen interface featuring SYNC 3. SYNC 3 provides voice activated technology to be sure that your eyes are on the road at all times. The 2017 MKZ also features a 14-speaker Revel Audio System that surrounds you with an incredible sound experience. Take the time to stop by and come face to face with the all-new 2017 Lincoln MKZ today!
Stop by Parks Lincoln of Tampa and Check Out the 2017 Lincoln MKZ
If you're ever in the Tampa area don't hesitate in stopping by to take a closer look at what our dealership has to offer. On your visit be sure to take a look at the 2017 Lincoln MKZ. The Lincoln MKZ offers a driving experience like never before. Don't forget to look over our online inventory before your visit to get an idea of what we provide at Parks Lincoln of Tampa. If you have any questions, feel free to call today. We look forward to your visit!