If you decide to delve into the realm where luxury meets functionality, then you will likely come face to face with the 2018 Lincoln Navigator. The newest model of this crossover SUV will absolutely spark some jealousy amongst your neighbors when you pull into the driveway. From the exterior design to the technology within, the 2018 Navigator is definitely worthy of the praise it has received. Because humans spend a lot of time in their cars on a daily basis, our design team did the best that they could to improve the overall driving experience for all passengers. So if you are in the market for a luxury SUV, then look no further because the 2018 Lincoln Navigator is the car for you.
Plenty of Room to Stretch Out
It is no contest that flying first class is more luxurious than flying coach. Now if you've ever had the pleasure of flying first class, the first thing you will notice is how much more room you have for activities in that big comfy chair. When you climb into the second or third row of the 2018 Lincoln Navigator, you will experience a very similar feeling. After all, the 2018 Navigator did receive an award for best-in-class second- and third-row leg room. Now that's not the only award-winning feature of the 2018 Lincoln Navigator. Both the second and the third row of seats fold completely down providing best-in-class cargo room, but don't you worry. That's not all.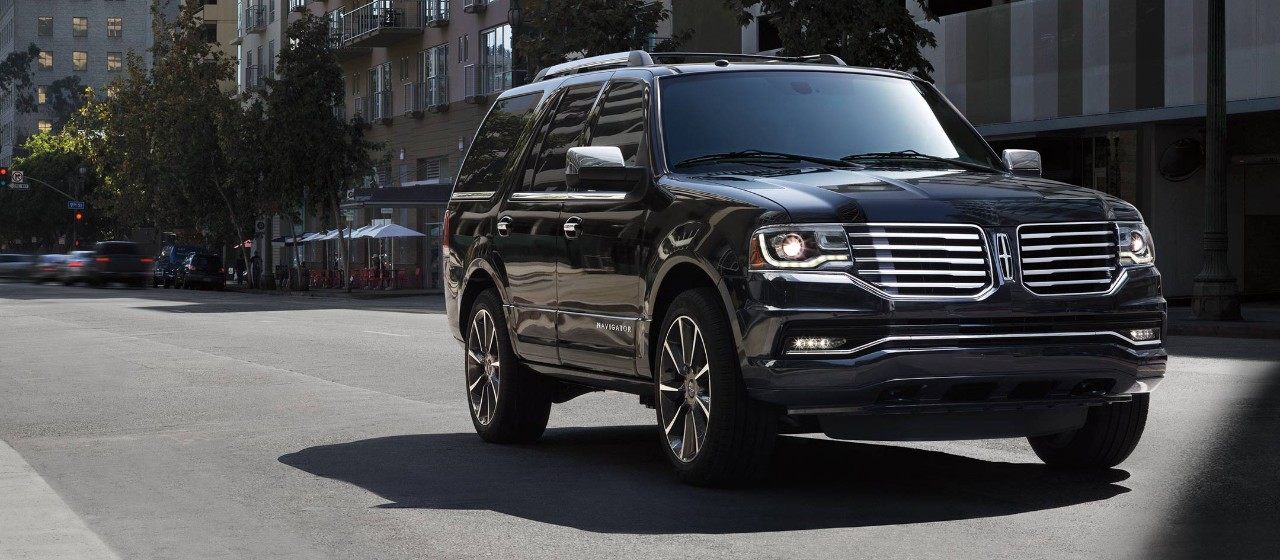 Stay at 100% and Stay Happy
Worried that your precious smart phone will run out of charge on that trip your family planned to Chattanooga? The interior of the 2018 Navigator is jam packed with innovative technological features that are bound to have every member of your family jumping for joy when you mention a cross-country road trip as your next family vacation. Not only does the 2018 Lincoln Navigator come with six fast-charging USB ports, four 12-volt ports, and a 110-volt outlet, it also comes with an inductive charger inside the center front console. That way you can simply place your smartphone into the center console, and it will start to charge.
Seamless Connectivity
Now if you wanted to take your 2018 Navigator to the next level, you could sign up for Lincoln Connect. With Lincoln Connect passengers can enjoy the availability of a 4G LTE Wi-Fi hotspot. This feature allows up to ten devices to be connected at the same time, and when you're in charge of bringing your son and five of his friends to their soccer tournament this weekend, having Lincoln Connect could make you the coolest soccer mom on the team. Lincoln has been producing exceptional vehicles for 100 years, and the
Lincoln Navigator
is yet another great addition to their pre-existing line up. From the sleek exterior to the spacious interior, we guarantee that you will want to take this expertly crafted SUV out for a test drive once you lay your eyes on it. Our team here at Parks Lincoln of Tampa would be happy to accommodate you by taking you out for a spin. If you'd like to stop by, we are located at 10505 North Florida Avenue in Tampa, FL 33612, or if you have additional questions, feel free to give us a call at 800-398-7989. We look forward to speaking with you soon!